Christmas Entertaining in your New Home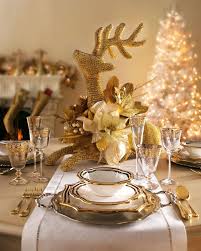 It is the season for parties after all!
There is nothing better than having family and friends over in your new home at Christmas and it is an opportunity to show off your home and your entertainment skills. However, it does take some planning and organisation to pull off the "the best in Christmas entertainment" accolade but we here at Victoria Homes have some great tips and ideas for success:
Make a list and check it twice
If you are planning an entertaining evening you will need to sit down and decide who you shall be inviting. While you may want to have plenty of people to socialise with, you don't want to invite too many that your home becomes swamped with people. The best evenings are spent with a nice number of people who can work the room and have space to dance later if they want to!
Give your home a real sparkle
Everyone wants their house to look the part when they are expecting guests so pull out the stops and get the house sparkling clean. Freshen up each room and if any of your guests are staying over make up their beds and have fresh towels in the en-suites and bathrooms.
Embrace Christmas
A Christmas gathering requires lots of wonderful festive spirit and you can only achieve this by having a beautifully decorated tree and home. Invest in some gorgeous indoor lighting options and line the stairs with garland. Little specks of snow can lift a room as well as Christmas inspired cushions, throws and mats. Create the perfect ambience with some scented candles and little LED lights.
Think of the outdoors
Don't forget outside either as when guest arrive you instantly want them to get the "wow" factor and be transferred into a Christmas dream house. For smokers, an outdoor heater and a clean decking area can be a real benefit as well as outside lighting and warm blankets. You may need a gazebo if it is raining too. Let guests know you have thought of everything.
Consider the drinks list
Most guests will bring their own wine, but it is expected that you have some Christmassy cocktails or drinks on offer. Begin with simple mulled wine, eggnog before hitting some more exotic Christmas themed cocktails. Have an allocated area for drinks so everyone can help themselves and keep Champagne on ice for later in the evening.
Get caterers in or cook/bake yourself
Caterers are great because you are left to just getting the house ready and you can concentrate more on keeping your guests happy. However, some people love nothing more than creating dishes for guests to love. Think finger foods that go to the next level, tasty cheese boards and sumptuous sides as well as mini puddings or chocolate fondant. If you are feeling incredibly brave you may even offer guests a full three course dinner but if you are holding an event for lots of people take the best option for yourself.
Don't forget to dress up
With everything going on it is easy to forget to get yourself a stylish outfit for you and your partner, but a nice outfit is a must for the evening. There will be plenty of photo opportunities – some not all terribly flattering but that is a sign of a good night!
Play great music!
 A good music list is a must for any gathering so get it on point with some prior organising. You want laid back ballads or choir Christmas songs for earlier in the evening before hitting the faster/funkier festive songs later.
Have fun and have a Merry Christmas!
To discuss this and other housing matters in Dublin, please contact me directly on +353 (0) 87 937 0896, Derek@VictoriaHomes.ie  or check out all of our current developments at www.victoriahomes.ie/