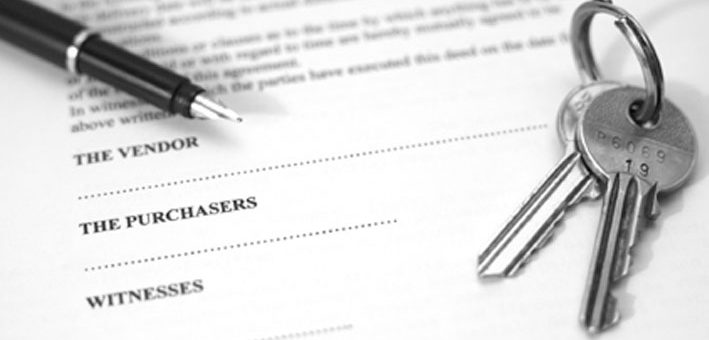 Buying your first home is likely the biggest investment you will make in your life and with such a major purchase comes the need to protect your loved ones in the event of your death. It may seem a ridiculous or premature thing to consider but the truth is, we cannot be more sure of anything other than death and although we hope it will be many decades away, homeowners need to ensure they have all legalities in order. Of course, everyone's status is different and depending on whether you are buying a property alone, with a partner or with a friend the same rules apply – what would happen to your property if something happened to you?
General advice is that most people should update their will every five years to coincide with life changes or situations. You may have children or you may not but surely we can all agree that life alters throughout our years. Fundamentally, five years is a fair assessment that should be considered in terms of wills and changing them to fit your evolving lives. And let's take a moment to consider the implications of not having a will; if anything happens to you or your partner how would that affect your life? Well, significantly, you might not have the final say on who inherits your home/share of your home and, if you are unmarried, this would be a huge issue in the absence of a will.
A legal spouse will (generally) automatically inherit the whole property if anything happens to their spouse, but if you are buying a house with someone else then you need to ensure you have the right plans in place. For this situation, there are two options on how to go about it including 'joint tenants' and 'tenants in common'. Joint tenants means that both you and the co-owner of your property own the property jointly and severally, ie. equally. If anything happens to one person, the property is passed onto the other owner and they become the sole owner of the property. Tenants in common means each of you owns a prescribed part of the property; it can be equal or whatever you have both decided on. When writing a will, you both can specify who you would want your share to go to, or alternatively, you can divide the shares offering more flexibility.
Without a will, the law on intestacy decides what happens to your property. Along with your property it is good to consider the list of your other assets and how you would like your possessions divided and most importantly, the will includes where they are kept. It is the job of the executor or executors  (named by you in your will) to make sure this happens. There are legal limits as to how much of your property goes to which person (check Revenue website for current limits). An executor may be a beneficiary under the will so they too, can also inherit from the will. It is in your benefit and that of your loved ones to ensure you name an executor you trust to handle your estate.
Despite being such an emotive issue, drawing up a will is technically easy and hiring a solicitor is advised to ensure it is legally valid. You could arrange this with your solicitor while they are handling the purchase of your property. Therefore, they have some of the paperwork at hand, and it is time saving for you and the solicitor in the long run. A will must be in writing and you must be of sound mind while being over the age of 18. The will needs to be signed by you, and it should be signed in the presence of two witnesses. The witnesses then will sign it in your presence, and it should be noted these witnesses cannot be those who gain from your will. The witnesses' spouses/civil partners also cannot gain from your will. The witnesses sign the document, but they do not have any right to read the contents of the will. Your signature must be at the end of the will otherwise it is not valid. All legal requirements must be met. A solicitor will ensure this is the case. While is it not a particularly pleasant topic to think about when you are in the excitement buying your first home, it is genuinely important and will give you peace of mind in the long run.
To discuss this and other housing matters in Dublin, please contact me directly on +353 (0) 87 937 0896, Derek@VictoriaHomes.ie or check out all of our current developments at www.victoriahomes.ie/
Posted by newsupdates
On June 7, 2019
0 Comment