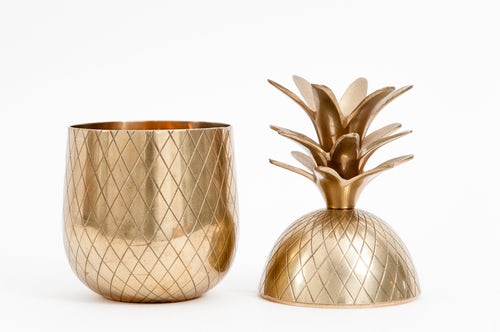 We know it is still summer but anyone who is anyone knows that planning for the months ahead is vital and it is no more important in terms of fashion or indeed, interior design. As the summer months draw to a close, the BBQs are going to be put away and summery themed drinks will be forgotten but one should take advantage of the final month or so of bright evenings and add some Autumn trends into your home to keep your home ahead of the trends.
Here are some of the biggest interior design trends for Autumn:
Natural look
The natural look is still huge amongst interior design followers and natural looking furniture is beautifully bright and fresh. Depending on your own preference you could combine some natural wood finishes with block colours or soft furnishings. The world is more environmentally in tune than ever before and this is understandably, following through to the home we are creating with interior design being natural and fresh.
Gold and Copper
In the last few years, metallics have been a big part of interior design and going forward this shows no sign of letting up. Gold is certainly the luxury option and it looks fantastic in homes with modern furniture or vintage style furnishings. Equally metallics can be used as material options for cushion covers or rugs or throws in a metallic finish making the shiny finish a part of your living space or wherever you choose to use it. You'll find a lot of lighting options and candle holders in copper that are gorgeous.
Dusty Pink
Pink has seen something of a resurrection amongst interior designers but not for the usual bright or funky pink but for the more understated and stylish dusty pink option. Mixing this with metallic greys – see above or light coloured fabrics is perfect. It isn't just for bedrooms either and many are popping dusty pink into their living room or kitchen with dusty pink cushions, curtains, throws or one off chairs.
Floral
If you haven't noticed the surge of floral design in homes you may have been living under a rock but it isn't just about wall paper or rugs as floral has found its way to bed sheets, cushions and into statement art pieces. Keeping the room simple and clean with bright white or other bold colours is one way to implement floral design into any room without letting it get too complicated.
Galaxy
The night sky has become a huge influence to designers as more and more galaxy inspired interior pieces come to the market. From beautiful wall murals to stylish cushions, the galaxy influence is strong and one that you should consider for spare rooms or if you are feeling adventurous, your main living area.
Colours
The dark greens, teals, beiges and greys are all still as popular as ever and mixed with shapes colours can work well. Bold colours perfectly suit the autumn too and with trends falling towards bold and darker accents of colour, you'd not forgive yourself for not investing in some new paint for a living room, sitting room or kitchen. Kitchens are getting darker too with consumers opting for darker and bolder cabinetry with matt finishes too. Bold is definitely trendy!
To discuss this and other housing matters in Dublin, please contact me directly on +353 (0) 87 937 0896, Derek@VictoriaHomes.ie or check out all of our current developments at www.victoriahomes.ie/
Posted by admin
On August 8, 2019
0 Comment